Promoting Social Mobility and Diversity in Science, Technology, Engineering and Maths.
In2scienceUK empowers young people from disadvantaged backgrounds to achieve their potential through life changing opportunities that give them insights into STEM careers and research and boosts their skills and confidence.
Why In2scienceUK Exists
In2scienceUK exists to unlock the potential of young people from disadvantaged backgrounds and boost diversity and inclusion in the sector to ensure the UK remains at the forefront of science, technology, engineering and maths (STEM) based industries. With salaries in STEM being 20% higher than other sectors, this helps young people progress to better-paid jobs and economic stability.
Our Programmes
Unveiling Progress: Explore Our 2023 Summer Programme Impact Report
We're excited to share the success and impact of our 2023 Summer Programme! Delve into the stories, achievements, and transformative experiences captured in our newly released Impact Report
How We Help
We leverage the skills, expertise, and passion of STEM professionals and researchers, to support young people from disadvantaged backgrounds become the innovators and pioneers of the future.
Inspiring Work Placements
High-Quality Information Skills Sessions and Careers Workshops
Expert advice from leading STEM Professionals and Researchers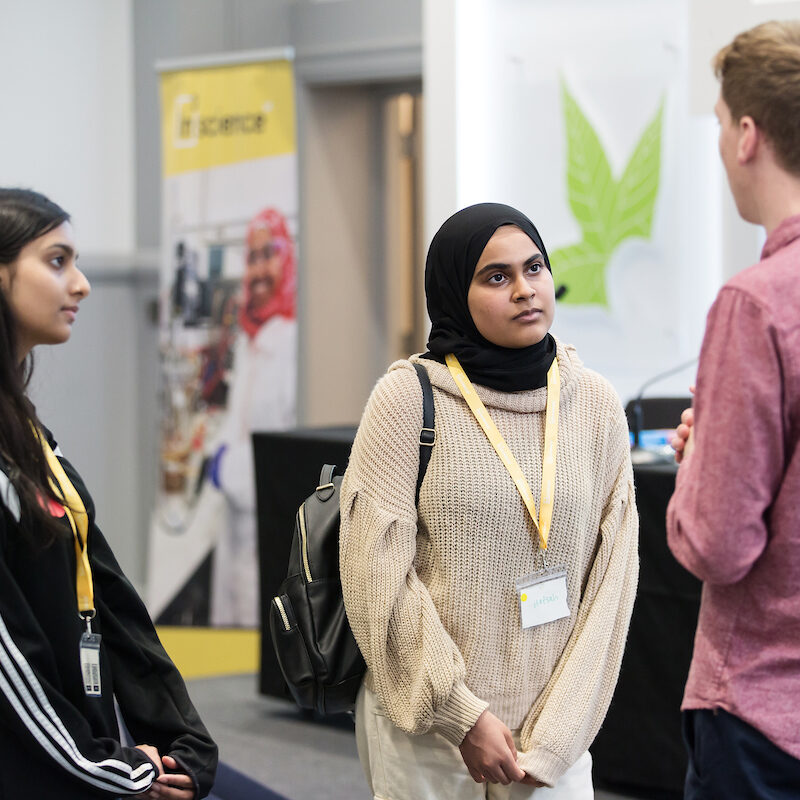 University, Apprenticeship, Postgraduate Research and PhD Guidance
Support Our Mission
Help us to deliver an even greater impact, and discover how your organisation can help support the next generation of talented STEM professionals.
See our Impact
We are an impact-led organisation passionate about supporting young people to achieve their potential and pursue a STEM career. Evaluations show that after the programme students are more likely to:
Feel that anyone can become a scientist or engineer
Know a wide range of STEM careers and pathways
Feel confident to write a high-quality personal statement
It's given me many more ideas about what I could do, things that I didn't think were available to me. All I could base my ideas on before was what was taught in school, but now I have real-life experience.

Laura
Oxford Centre for Human Brain Activity, University of Oxford